User Accounts & Roles
Login to your account from anywhere in the world using a browser on a desktop, laptop or mobile device. 
Admin Account
All the admin settings to manage users, departments and teams. Approve time-off requests and reservations. Access company analytics. Send out announcements and updates.
Staff Accounts
Create your profile, collaborate with other staff, track your hours worked and time off. Post comments and track your happiness at work. Access tasks and track your progress.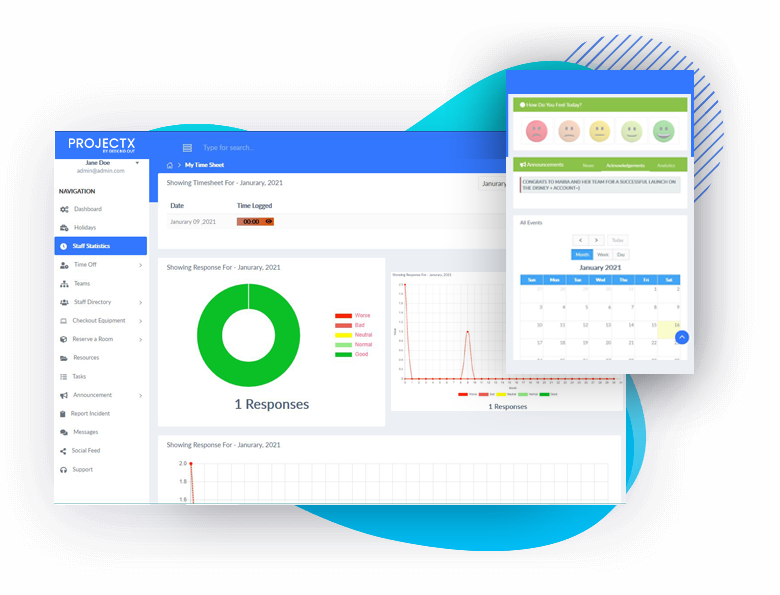 Happiness Meter
It costs companies a lot of money and time to keep hiring and training new employees. By having predictive knowledge on the future behavior of your staff you can reduce your employee turnover rate and save money.
Plan
Customers receive one-on-one training and professional onboarding services.
Unique Workflow
Our culture encompasses values and behaviors that contribute starting to finishing the project.
Software Integrations
You can increase your business productivity and growth when you integrate SaasHub with various Platforms.
Our Customers
Trusted by over

10,000

+ customers worldwide